In April of 2017, the Philadelphia Redevelopment Authority awarded the Bar Foundation the right to develop the EJC on a site at 8th and Race Streets, pending City Council approval.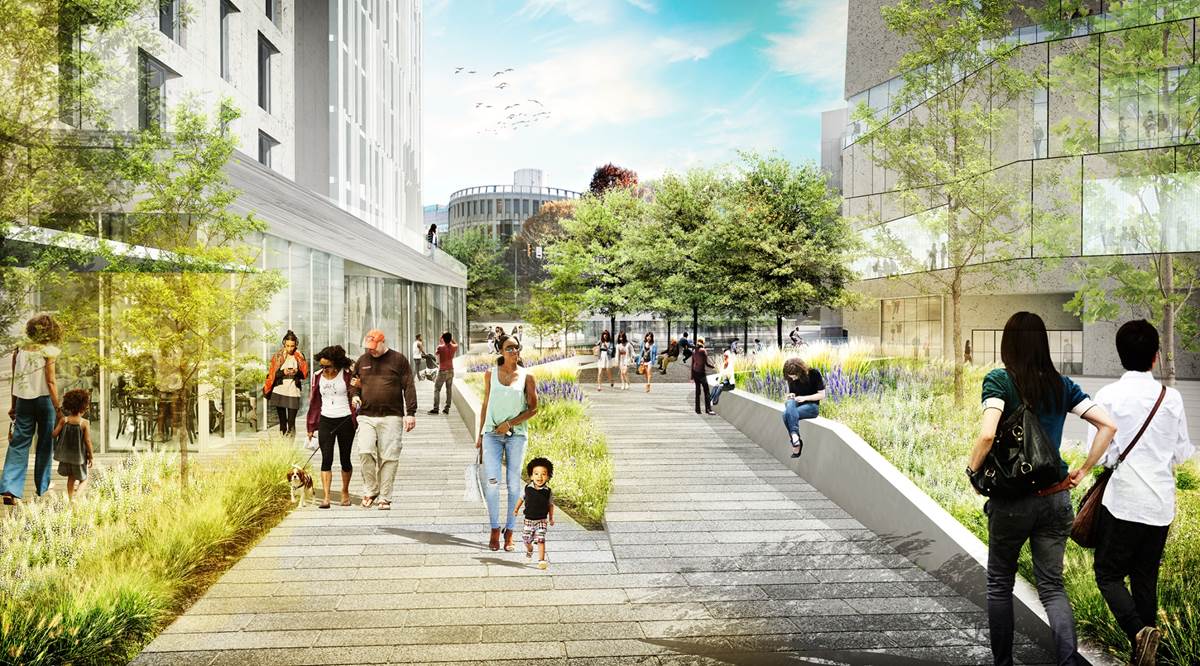 The Philadelphia Bar Foundation is working closely with our nonprofit partners and others to build an Equal Justice Center (EJC) facility that will co-locate dozens of legal aid organizations and strengthen client services. This unique Center will set a new national standard for inter-agency collaboration and operational efficiency for free legal services.
Approximately 5 years ago, the Bar Foundation, led by Wendy Beetlestone, and Mark Schwartz of RHLS, conceived a plan to aggregate the majority of the legal aid agencies into one central location so that the groups and their clients could benefit from the efficiencies and synergies created by co-location. The facility is expected to house 21-25 public service legal aid agencies from all around the City. The building will be a highly energy efficient facility encompassing approximately 160,000 square feet of office and retail space.
The EJC will allow City residents to commute to one centrally located building to receive services, as opposed to traveling throughout the City to obtain the different services that many of the organizations' clients need. Due to a shared efficiency model, the EJC will help all participating organizations reduce expenses, provide more efficient services, and make better use of the resources they have, to provide more services. It is expected that the ownership and financing structure will allow the nonprofits to ultimately own the facility, and therefore secure their future delivery of quality legal services to the entire City.
In total, the economic and social impact of this facility will exceed $200 million per year, benefiting thousands of clients and the whole community.
The EJC will stand as a symbol of the City's commitment to the promise of equality under law, and as an enduring structure that continues to give back to the City and the greater Philadelphia region.
For more information, please read our Equal Justice Center Frequently Asked Questions, or contact Jessica R. Hilburn-Holmes, Esq.