2021 Philadelphia Bar Foundation Award Recipient: Nilam A. Sanghvi, Esq.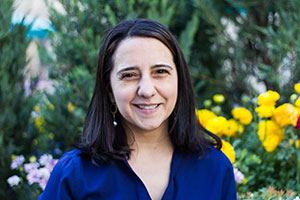 Nilam A. Sanghvi is currently the Legal Director of the Pennsylvania Innocence Project, which works to exonerate individuals convicted of crimes they didn't commit and prevent innocent people from being convicted. The Project has helped secure the exoneration of twenty individuals and has secured the release of three individuals as they continue to fight for exoneration.
Prior to her work with the Pennsylvania Innocence Project, Sanghvi was a supervising attorney and teaching fellow in the Georgetown University Law Center Appellate Litigation Program, where she supervised law students representing indigent clients in appeals in federal courts, particularly in immigration case. Before that, Sanghvi was a partner in the litigation services department at Schnader Harrison Segal & Lewis LLP. She received the firm's 2010 Earl G. Harrison Pro Bono Award for her leadership and pro bono commitment in the homicide trial of William J. Barnes. Sanghvi supervised a team that spent hundreds of hours investigating, reviewing, and preparing for the trial, which resulted in an acquittal. While at Schnader, she devoted countless hours to this case and other important pro bono matters.
Sanghvi has dedicated her life to ensuring equal access to justice and served as a Trustee to the Philadelphia Bar Foundation's Board of Directors from 2011-2018. She is a co-founder of the Foundation's award-winning Board Observer Program, allowing cohorts of young lawyers to sit as annual observers on nonprofit boards.
With a heavy litigation caseload, Sanghvi presents training sessions on wrongful conviction and exoneration that she has developed for law firms and in-house legal departments. She also currently teaches the seminars for the Pennsylvania Innocence Project's exemplary externship program with most law schools in PA. In addition to the opportunity for students to participate in hands-on evaluation, investigation, and litigation work, the seminar component raises awareness for law students about the importance of a career in criminal justice reform and a deep commitment to pro bono.
Sanghvi is an Adjunct Professor of Law at Penn State Dickinson Law, where she teaches a Wrongful Conviction Clinic, and an Adjunct Professor at the University of Pennsylvania Carey Law School, where she educates students on appellate advocacy.
Sanghvi was recently elected to serve on the Executive Board of The Innocence Network, supporting a coalition of organizations, like the Pennsylvania Innocence Project, that provide pro bono legal services to those who seek to prove their innocence in wrongful convictions and support the exonerated after they are freed.
In addition to being deeply committed to coordinating and supervising exonerations for wrongly convicted individuals in her role as legal director, Sanghvi is attentive to the exonerees human and social needs as a returned citizen. She is directly responsible for changing the lives of dozens of innocent citizens and their extended families and communities.
"Nilam Sanghvi is everything we should think about when we contemplate a lawyer who is committed to the cause of equal access to justice. She brings honor to our profession. But more importantly, she contributes enormously to bringing true justice to our society." - Samuel W. Silver, Schnader Harrison Segal & Lewis LLP
"Nilam is professional, dedicated, and passionate about her work. Due in large part to Nilam's efforts, the Pennsylvania Innocence Project is rightfully considered a national leader in innocence work." - Patricia Cummings, Philadelphia District Attorney's Office
"In an area of practice in which righteous appeals to justice come easily - sometimes too easily for the sake of effective advocacy - Nilam's voice of reason is never drowned out by vehemence. Her passion for the work manifests itself not in flamboyant performance but in persistence, compulsive preparation, and astute, strategic lawyering." - David Richman, Troutman Pepper Hamilton Sanders LLP
"Nilam is the consummate professional who has set the bar high for public service attorneys. She takes on the hardest cases - the cases that have already been lost, the cases that result in life in prison, the cases that require enormous courage, stamina, and faith, the cases that require everything your heart and soul can offer - all in the interest of justice." - Thomas M. Gallagher, Troutman Pepper Hamilton Sanders LLP
"Nilam combines the skill of a shrewd strategist with the intelligence, intellectual curiosity, and sharp writing skills of a legal scholar." - Nathan J. Andrisani, Morgan, Lewis & Bockius LLP
"Nilam represents he very best example of professionalism for our law students. Her integrity, her commitment to criminal justice reform, her work ethic, her passion for the Project's mission, her compassion, her empathy, and her simply extraordinary legal skill provide exactly what we hope our students aspire to." - Doris Del Tosto Brogan, Charles Widger School of Law, Villanova University