2018 Award Nominations Submissions are CLOSED.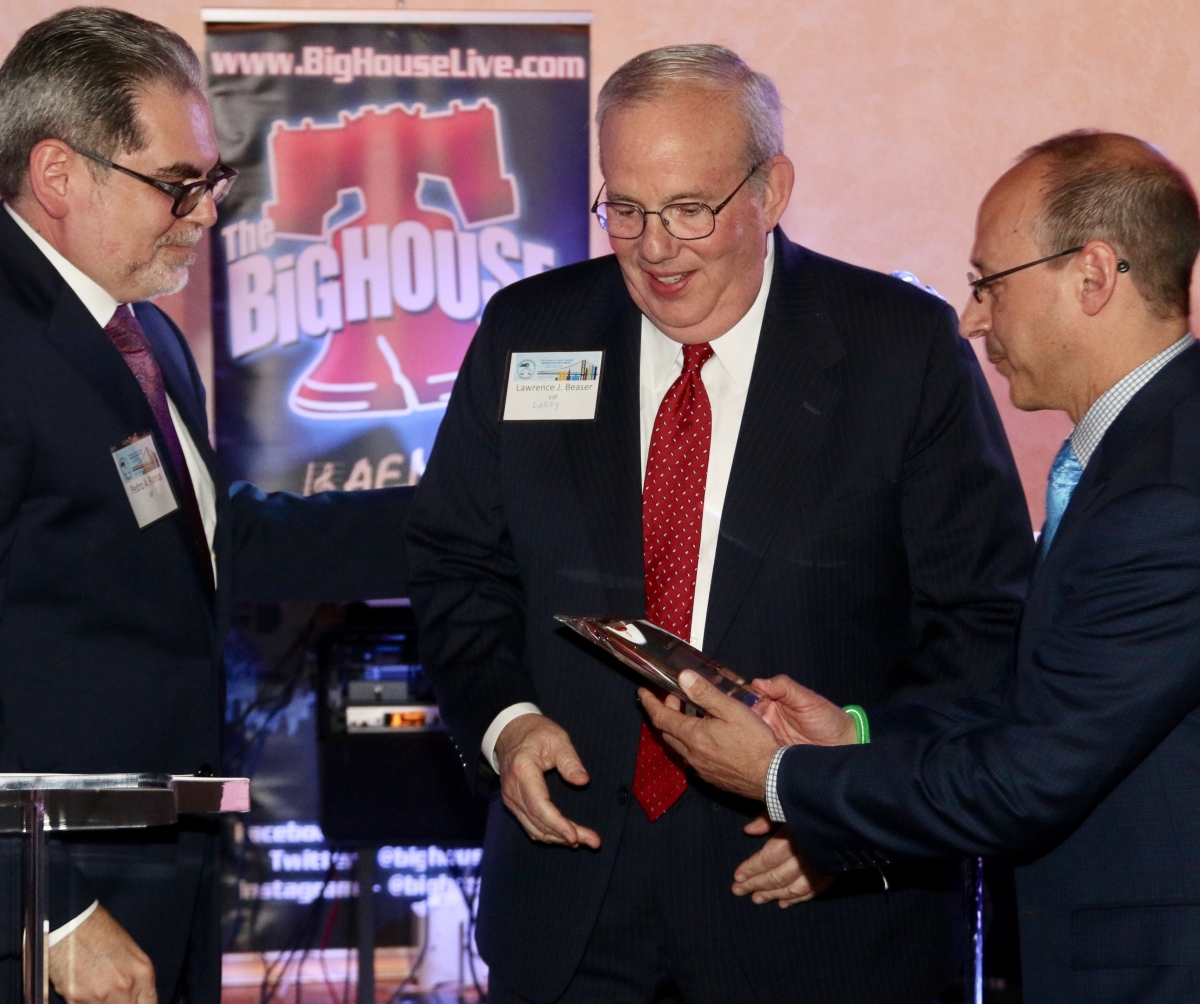 The Bar Foundation is Philadelphia's philanthropic hub for access to justice. We are the only foundation in Philadelphia solely dedicated to supporting our city's legal services community.
We issue awards each year acknowledging and promoting excellence and accomplishment in the legal profession for public interest service, pro bono service, nonprofit legal aid achievement, and historical role models for justice.
PHILADELPHIA BAR FOUNDATION AWARD. This Award, originally established by the Apothaker family in honor of Louis D. Apothaker, recognizes a public interest attorney who is dedicating his or her life to promoting equal access to justice for all by working in the nonprofit legal services community.
PRO BONO AWARD OF THE PHILADELPHIA BAR FOUNDATION. The Award is presented annually to a Philadelphia law firm or corporate legal department that demonstrates outstanding volunteer efforts in providing legal services to those in need.
SAMUEL T. GOMEZ AWARD. In memory of Samuel T. Gomez, Esq. and in conjunction with the Asian Pacific American Bar Association of the Pennsylvania, this Award has been established for law students who demonstrate a commitment and compassion for the underserved through community service.
HONORABLE LOUIS H. POLLAK CHAMPION OF THE PUBLIC INTEREST AWARD. This Award is presented on special occasions to honor a lawyer, in private practice, who throughout his or her career has provided extraordinary service, including through support of the Philadelphia Bar Foundation, to the mission of accomplishing access to justice for all.
TRAILBLAZERS FOR JUSTICE. Trailblazers for Justice led the way in Philadelphia for creating equal access to justice for all. The lives of these individuals serve as historical role models and demonstrate the rich diversity of contributions that have made our community what it is today.