2016 Trailblazer for Justice
2016 Trailblazer: Sadie Tanner Mossell Alexander (1898-1989)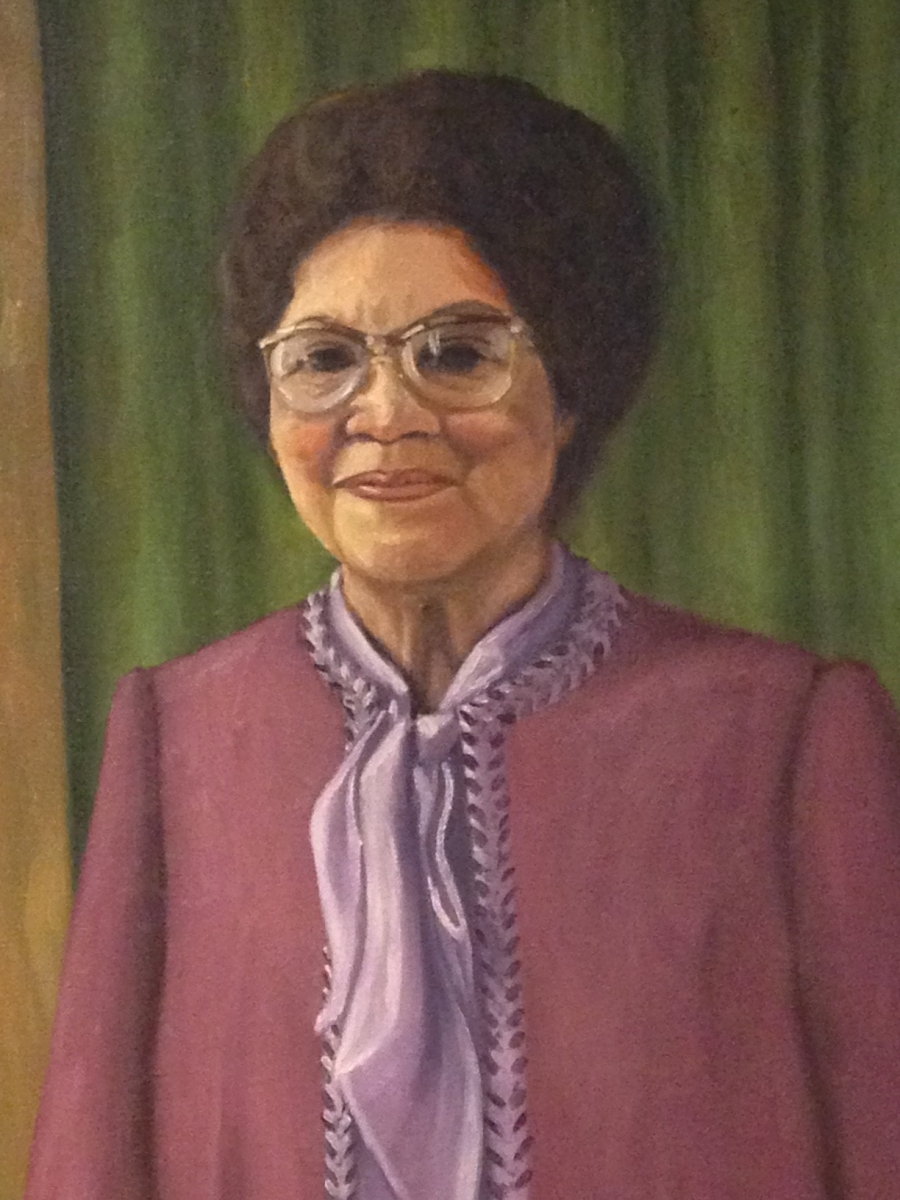 Legendary civil rights leader
President, Philadelphia Bar Foundation (1973)
The Philadelphia Bar Foundation is proud to announce Sadie T.M. Alexander as the inaugural Trailblazer for Justice. The Bar Foundation has long cherished our connection to such an esteemed civil rights leader. Her beautiful portrait hangs in our lobby, together with a portrait of her husband and partner, the distinguished jurist and lawyer, Hon. Raymond Pace Alexander (1898 - 1974). They fought together for access to justice for all, winning many crucial battles for civil rights. Ms. Alexander set many firsts in her trailblazing life, including:
1921 First African-American and first African-American woman in the nation to earn a Ph.D. in economics.
1927 First African-American woman to earn a law degree at Univ. of Penn. Law School, and then pass the bar in PA.
1927 First African-American woman to serve as assistant city solicitor of Philadelphia. Served 1927-31 and 1936-40.
1947 Appointed to the President's Committee on Civil Rights by President Harry S. Truman.
1959 Opened a private law practice after her husband, Hon. Raymond Pace Alexander, was appointed judge in the Phila. Court of Common Pleas, the first African-American to serve in this position.
1978 Appointed chairperson of the White House Conference on Aging by President Jimmy Carter.
Ms. Alexander is truly a historical trailblazer. She was immortalized in this 1948 comic book for children. And click here to read some incredible letters of recommendation written in 1924, supporting her admission to law school. (The letters are difficult to read, both because of their age and poor visual quality, and because of the negative assumptions about race and gender.)
Additional online resources about Sadie T.M. Alexander are available - "Life and Accomplishments" and "A Role Model for Future Generations", both from the University of Pennsylvania Almanac.
Most notably, the powerful team of Hon. Raymond Pace Alexander and Sadie T.M. Alexander worked together as husband and wife to create equal access to justice for all. They formed a law firm together, litigated key civil rights cases, and worked together against discrimination throughout their lives. Judge Alexander was the first black graduate of the Wharton School of Business (in 1920 prior to attending law school), led the the enactment of Pennsylvania's first Civil Rights Law (1935), brought some of the first school desegregation cases in the 1930's, and was the first African American judge on the Philadelphia Court of Common Pleas (1959). Additional information about Judge Alexander is summarized by the American National Biography Online and the Minority Corporate Counsel Association.