Philadelphia Bar Foundation Award
We're happy to announce our 2017 honoree: Ayodele Gansallo, Esq.!
The Philadelphia Bar Foundation Award, originally established by the Apothaker family to honor Louis D. Apothaker, recognizes a public interest attorney who is dedicating his or her life to equal access to justice by working in the nonprofit legal services field. The award acknowledges exceptional leadership, dedication and accomplishment, and is accompanied by a $2,500 prize.
Our 2017 Honoree: Ayodele Gansallo, Esq.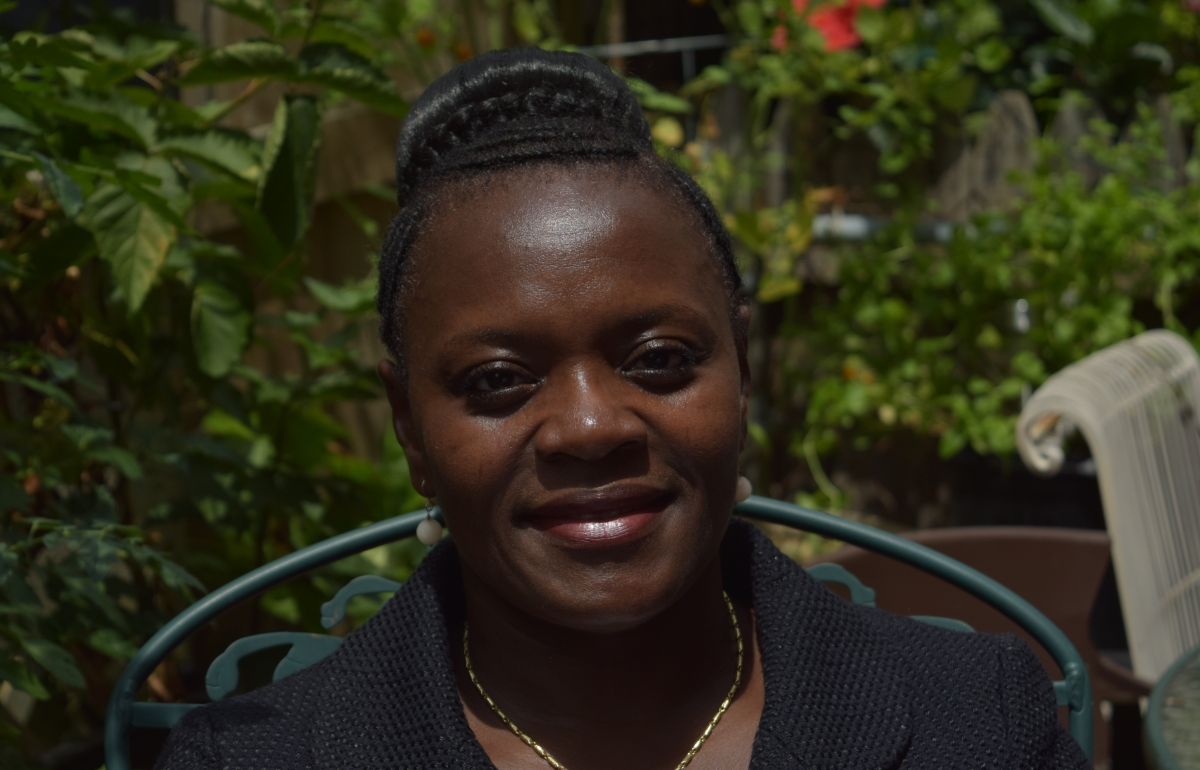 Ayodele "Ayo" Gansallo, Esq., is a senior staff attorney at HIAS Pennsylvania, an organization that aims to open doors for new Americans. She has devoted her career to representing victims of persecution, abuse, and discrimination seeking asylum in the United States. Ms. Gansallo was selected to receive this year's award in recognition of her years of tireless service on behalf of some of the most vulnerable members of our population – immigrants and refugees.
Having initially qualified as a Solicitor in England and Wales, Ms. Gansallo is also admitted as an attorney with the New York State Bar. She has been working on Immigration and Human Rights issues exclusively with non-profit organizations, both here and in the U.K., for over twenty five years.
Ms. Gansallo joined the organization in 1998, following completion of her LLM at Temple University's Beasley School of Law. She now focuses her practice on complex litigation before the Immigration Court, the Board of Immigration Appeals, the Federal District Court and the U.S. Court of Appeals for the Third Circuit. In addition, she provides mentorship and training on immigration issues to pro bono attorneys and community groups.
Ms. Gansallo has been an adjunct Lecturer in Law with the University of Pennsylvania Law School's Transnational Legal Clinic since the 2010 academic year and is the co-author of the publication, Understanding ​​ Law and Practice, a textbook and practice guide for paralegal and law students, and newer practitioners on the complexities of immigration law. Ms. Gansallo is Vice-Secretary of the Philadelphia Chapter of the American Immigration Lawyers' Association and sits on the Executive Office for Immigration Review Pro Bono Liaison Committee. She is also a member of the Mayor's Commission on African and Caribbean Immigrant Affairs. Ms. Gansallo is a recipient of the AILA Philadelphia Chapter Matthew Baxter Mentorship Award and co-recipient of the 2017 Pro Bono Champion Award.
Read below for praise from Ayo's colleagues:
"Ayo's depth of knowledge and experience as an immigration lawyer has been invaluable, but it is her passion for her work and her willingness to give so much of herself and her time that is so extraordinary. If there is a victim in need, Ayo is there. She is an inspiration to everyone who comes in contact with her." - Carole Wilder, a pro bono attorney who volunteers at HIAS Pennsylvania.
"Given where we are in terms of our national politics and harsh enforcement of immigration law we need powerful advocates to stand up for the right of vulnerable people. Ayo is and always has been the perfect lawyer to lead that charge." - Jonathan H. Feinberg of Kairys, Rudovsky, Messing, Feinberg & Lin LLP.
Ayo uses her exceptional intellectual and legal skills to further her commitment to human rights, equality and diversity. An immigrant twice over (from Nigeria to the UK, and the UK to the U.S.), she is especially adept at understanding her clients' situations as they struggle to gain stability and safety in the U.S. She combines the highest level of professionalism with her efforts to advocate for justice and fairness for her clients and to mentor and train other attorneys and law students to increase representation for low income immigrants and refugees. - Judith Bernstein Baker, former Executive Director of HIAS Pennsylvania
More about the Philadelphia Bar Foundation Award
The Bar Foundation Award is presented annually, representing the best in legal services for those struggling with poverty, abuse, and discrimination. This important and prestigious honor is a proud part of the legal community's commitment to promoting access to justice, as embodied by the mission of the Foundation and its work in support of legal assistance.
2017 marks the thirty-eighth anniversary of the Philadelphia Bar Foundation Award. The award is officially presented at the annual Access to Justice Benefit of the Bar Foundation in November.
2016 Award Recipient: Marsha Cohen, Homeless Advocacy Project