2018 Award Recipient: The City of Philadelphia Law Department

The City of Philadelphia Law Department was selected to receive the Pro Bono Award of the Philadelphia Bar Foundation for its outstanding service to our city.
Attorneys in the City of Philadelphia Law Department have a long history of providing pro bono services, but this tradition was formalized in 2016 under the administration of City Solicitor Sozi Pedro Tulante and continues under the leadership of City Solicitor Marcel S. Pratt. The Law Department created a Public Service Committee, which serves as its clearing house for department-wide volunteer opportunities.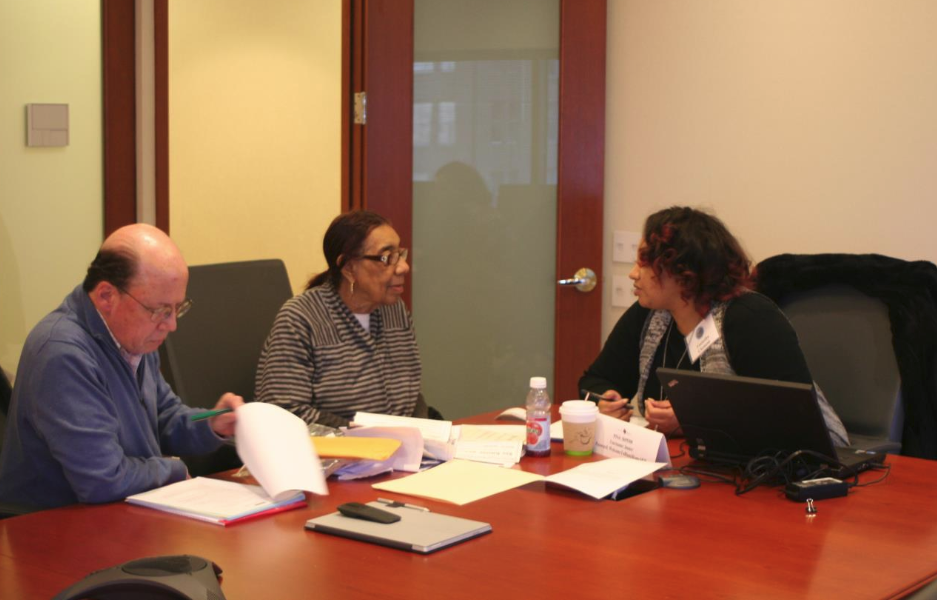 In 2017 and 2018, Law Department attorneys responded to the growing need for legal services to the immigrant community by assisting many Philadelphia residents through the application process for U.S. citizenship—from the start of their applications to their naturalization ceremonies. Law Department attorneys also collaborated with our non-profit partner Senior Law Center to draft estate documents for elderly Philadelphians on City holidays; participated in Saturday criminal record expungement clinics; and drafted legal documents to help transgender Philadelphians officially change their names.
In addition to pro bono legal services. City Law Department attorneys have also volunteered with Philadelphia's children and impoverished communities. This school year, Law Department attorneys joined other City workers to tutor students at the Comegy's School over their lunch hour. Other Law Department attorneys visited Dunbar, Nebinger, Greenfield, and Stanton elementary schools to teach monthly civics classes, while others spent mornings and evenings packaging wholesome meals at the MANNA facility. On top of this, the Department constantly promotes fundraisers for local and national initiatives.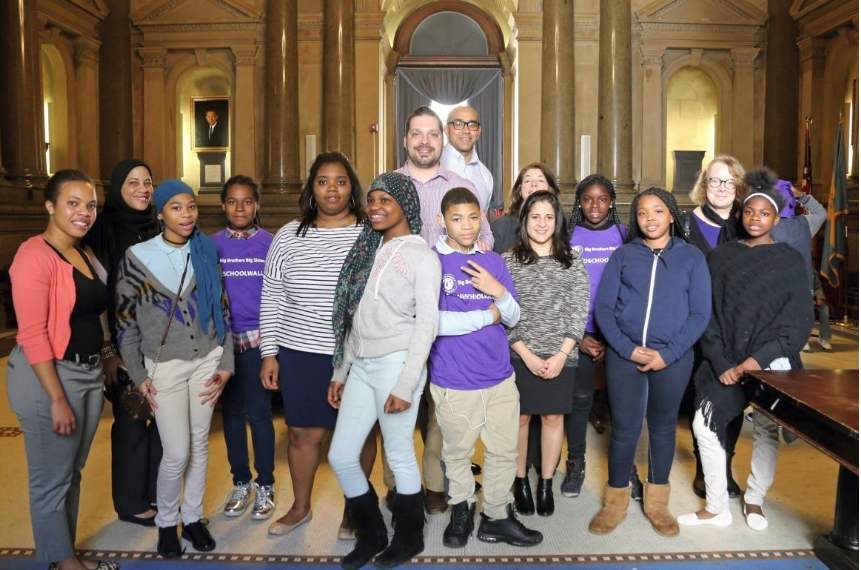 As public servants, the pro bono and volunteer efforts of City Law Department attorneys occurs outside of their regular office hours. We deeply appreciate their commitment to serving our city.
"We believe that serving in the Law Department is an act of public service. Our official work impacts every resident of the City in some way whether we are protecting children, enforcing laws or pursuing affirmative claims to keep our residents safe or providing legal support for programs which serve the underrepresented and disenfranchised. Yet, we strive to do even more and have been generous is volunteering our personal time to improve life for the City's residents. It is part of our work culture and deeply embedded in how we view ourselves as citizens of Philadelphia." - Michelle D. Flamer, Senior Attorney at the City of Philadelphia Law Department