2018 Trailblazer for Justice: Jerome J. Shestack (1923-2011)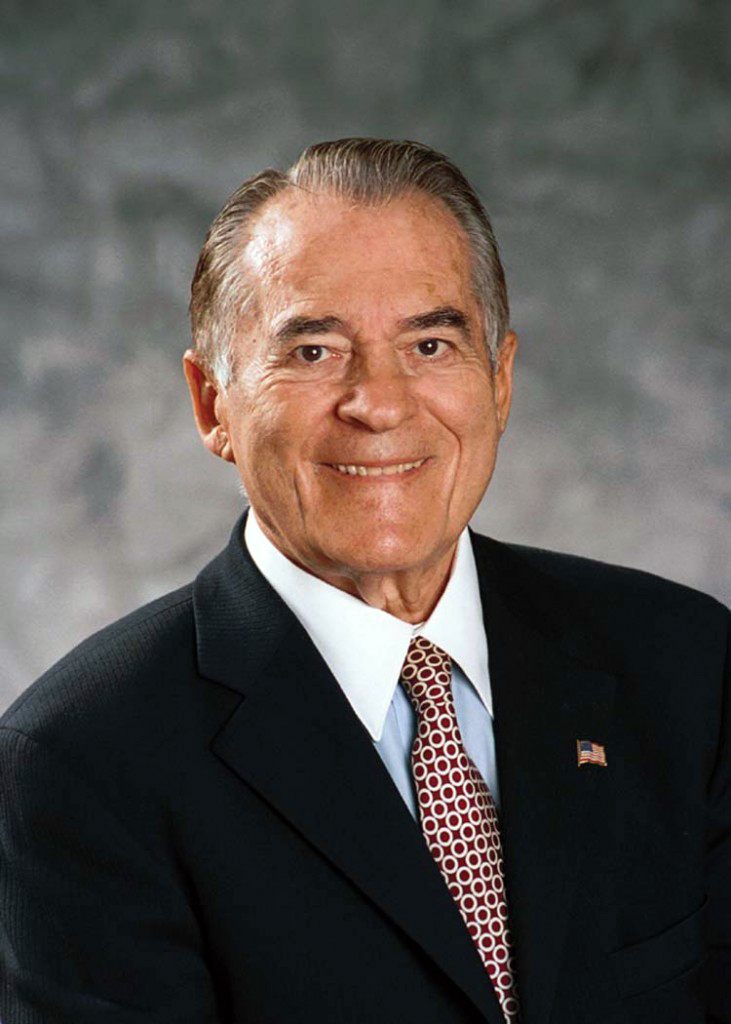 The Philadelphia Bar Foundation is honored to announce Jerome J. Shestack, Esq. as its second Trailblazer for Justice, lauding Mr. Shestack's commitment to civil rights in Philadelphia, the United States, and around the world.
Jerry Shestack's achievement, advocacy, and pursuit of justice can hardly be summarized. Mr. Shestack advocated for the admissions of women to Harvard Law School, while still a student there, and his pursuit of women's rights continued throughout his career. He also advocated for the admission of African American students to Louisiana State University Law School, where he taught after graduating from law school.
Mr. Shestack served as first deputy city solicitor for the City of Philadelphia in 1951. He was later a partner at Schnader Harrison Segal & Lewis from 1955 to 1991. He then moved to Wolf, Block, Schorr and Solis-Cohen until 2009, when he rejoined Schnader Harrison as a retired partner. Mr. Shestack served as president of the American Bar Association (ABA) in 1997 and 1998. He also co-founded the ABA Center for Human Rights.
In reaction to the civil rights crisis unfolding in the United States in 1963, Mr. Shestack co-founded and was the first Executive Director of the Lawyers' Committee for Civil Rights Under Law at the behest of President John F. Kennedy. Today, the Lawyers' Committee continues the vital work of combating racial discrimination and securing equal justice for all. He served as president of the International League for Human Rights from 1972 to 1991. Mr. Shestack also served as chairman of the American Jewish Committee's Jacob Blaustein Institute for the Advancement of Human Rights. In 1979, he was named the U.S. Ambassador to the U.N. Commission on Human Rights by President Jimmy Carter.
In addition to these enduring accomplishments, Mr. Shestack's service expanded beyond the legal world. He was deeply involved in the Jewish community, both locally and globally and served as president of his synagogue. He held a strong lifelong interest in poetry and also served as president of the American Poetry Society.
Education: Overbrook High School (1940), B.A. from the University of Pennsylvania in economics and history (1943), Harvard Law (1949, Editor-in-Chief of Harvard Law Record)
Honorary Degrees: Honorary Fellow of Columbia Law School, Whittier Law School, Dickinson Law, Stetson University College of Law
Awards: American Bar Association Medal (2006), Gruber Prize for Justice (2008), Lawyers' Committee for Civil Rights' Lloyd N. Cutler Lifetime Achievement Award (2009)
Former Secretary of State Hillary Rodham Clinton called Mr. Shestack "a committed public servant and a dogged defender of human rights."
Mr. Shestack spent his life fighting against injustice in our society. He is famously quoted as saying, "There is no end of just causes to pursue."
"He was a pioneer in international human rights law. He helped develop and strengthen the international human rights legal infrastructure that has significantly expanded protection of human rights globally, and fostered the growth of the NGO community, which has been critical to that progress. His life's calling, driven by his faith, was 'Justice, Justice Shalt Thou Pursue.' That is what he did, and he did it extremely well."
- Michael S. Greco, former ABA President and Chair of the ABA Center for Human Rights
"Above all, the profound humanity at [Jerry's] core carried him to the front of this generation's human rights parade – for women, for African Americans, for persons with disabilities, for political prisoners, for the whole world. For him, human rights was justice, and his lifelong mission was to pursue both, one injustice at a time. It was amazing to watch this justice juggernaut as a human rights warrior, aiming his majestic rhetorical weapons with unerring accuracy, using law as his ammunition and optimism as his inspiration."
- The Honourable Rosalie Silberman Abella, Justice, Supreme Court of Canada
"Jerome Shestack loved the law and he proved that love by using it to improve individual lives, government and society. He spent countless hours, days, years, a lifetime doing the right thing – and in the judicial context, in so doing, he has assisted the Bar, the legal profession, the Bench and our system of justice by maintaining the highest standards for judicial nominees – all to keep the Third Branch of government strong and fair."
- Honorable Cynthia M. Rufe, United States District Judge for the Eastern District of Pennsylvania