29th Annual Golf & Tennis Classic
Monday, June 12, 2017 at 9:00 AM
Green Valley Country Club,
201 West Ridge Pike,
Lafayette Hill
PA
19444
Event Details
Thank you for supporting the premier golf and tennis outing for the entire legal community, to ensure access to justice for all.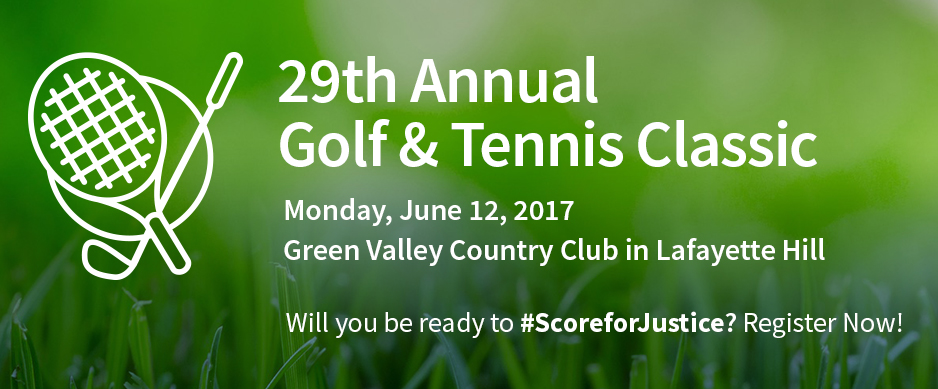 EVENT CO-CHAIRS:
Robert F. Hart, CFP, AllianceBernstein
Nicholas J. LePore, III, Esq., Schnader Harrison Segal & Lewis LLP
EVENT FEATURES OVERVIEW:
NEW: We're happy to announce we've added PICKLEBALL in 2017!
Event Highlights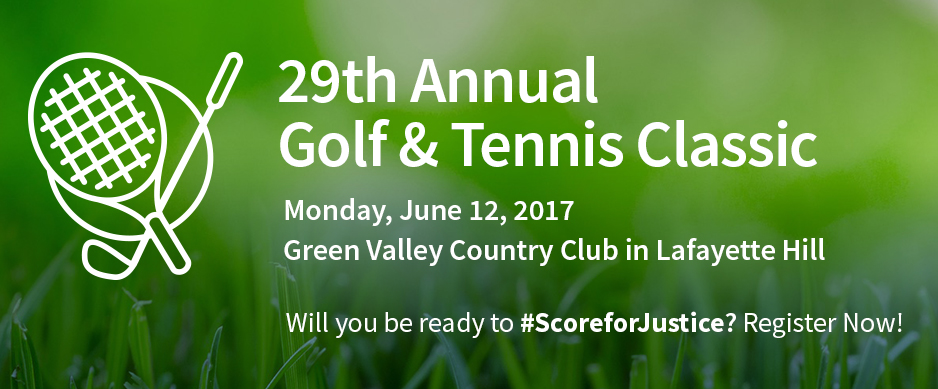 ATTENDEES: 
In 2017, people from these firms and offices attended the 29th Annual Golf & Tennis Classic: 
Attendee Firms/Offices:
-Ardent Credit Union
-Barrister Wealth Management
-Bernstein Wealth Management
-Cafferty Clobes
-Center for Forensic
-Chamberlain Hrdlicka, White, Williams & Aughtry, P.C.
-Champions for Charity
-Citizens Bank
-Counsel Press
-Cozen O'Connor
-Dispute Resolution
-Drinker Biddle & Reath LLP
-Eckert Seamans Cherin & Mellott, LLC
-Feldman Shepherd Wohlgelernter Tanner Weinstock & Dodig LLP
-Fox Rothschild LLP
-Hangley Aronchick Segal Pudlin & Schiller
-HBI Partners
-Kreischer Miller
-Kurtz & Revness
-Law 360
-LexisNexis
-Love Court Reporting
-Marcum LLP
-Marshall Dennehey Warner Coleman & Goggin, P.C.
-MCS Group
-Mincey & Fitzpatrick
-Montgomery McCracken Walker & Rhoads LLP
-Morgan Lewis & Bockius LLP
-Offit Kurman
-PA Innocence Project
-Philadelphia Bar Association Probate Section
-Pepper Hamilton LLP
-Phillips Lytle LLP
-Photo Facts
-Pond Lehocky Stern Giordano
-Reed Tech
-Reliable
-Rosen Schafer & DiMeo
-Saltz Mongeluzzi Barrett & Bendesky, PC
-Saul Ewing Arnstein & Lehr LLP
-Schnader Harrison Segal & Lewis LLP
-The Graham Company
-The Haverford Trust Company
-The Legal Intelligencer
-Transperfect Legal Solutions
-USLI
-Wells Fargo
-White & Williams
MILLON DOLLAR SHOT:
TWO lucky golfers will get a chance to win $1 MILLION for a special hole in one. Sponsored by Barrister Wealth Managment.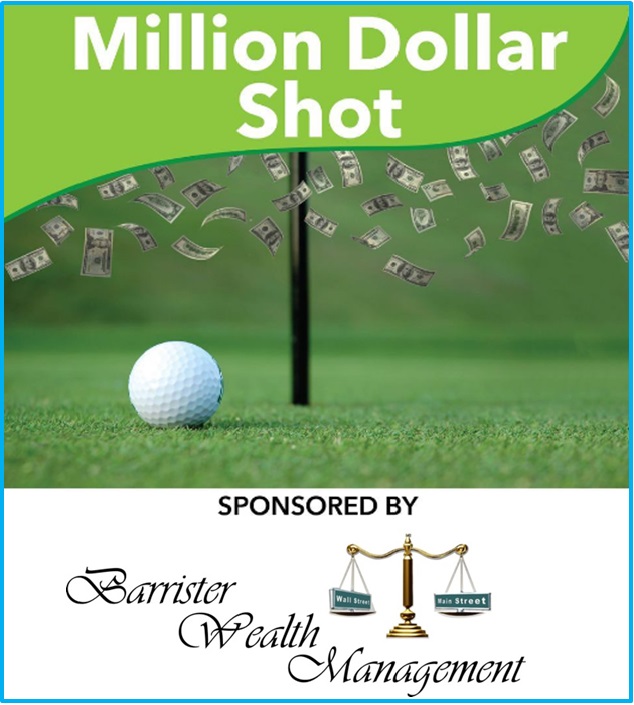 SPONSOR LEVELS (See attachment for sponsor benefits.)
| Level | Value | Players Per Sponsor |
| --- | --- | --- |
| Presenting Golf Sponsor | $10,000 | 8 golfers |
| Platinum Golf Sponsor  | $8,000 | 6 golfers |
| Gold Golf Sponsor | $5,500 | 4 golfers |
| Silver Golf Sponsor | $3,500 | 2 golfers |
| Golf Hole Sponsor | $2,500 | 2 golfers |
| Presenting Tennis Sponsor | $2,500 | 4 players |
| Tennis Court Sponsor | $1,000 | 2 players |
ALL SPONSORS RECEIVE:
Networking and connections
Valuable publicity
Individual introductions by Foundation Trustees to legal community leaders

TICKETS
| | | |
| --- | --- | --- |
| Golf & Dinner Foursome | $1,800 | 4 golfers |
| Golf & Dinner - Individual Golfer | $475 | 1 golfer |
| Golf & Dinner - Indiv. Golfer (Bar Member) | $450 | 1 golfer |
| Golf & Dinner - YLD / Judicial / Pub.Int. | $350 | 1 golfer |
| Tennis & Dinner - Individual Player | $200 | 1 player |
| Cocktail Reception & Dinner Only | $100 | Dinner only |
Our event ad as published by the Legal Intelligencer on June 5. (Ads previously published on March 21 and May 9.)